Composite Fillings Near You
Looking to repair tooth damage or decay? We are happy to offer dental fillings to restore the chewing function and esthetic appearance of your teeth.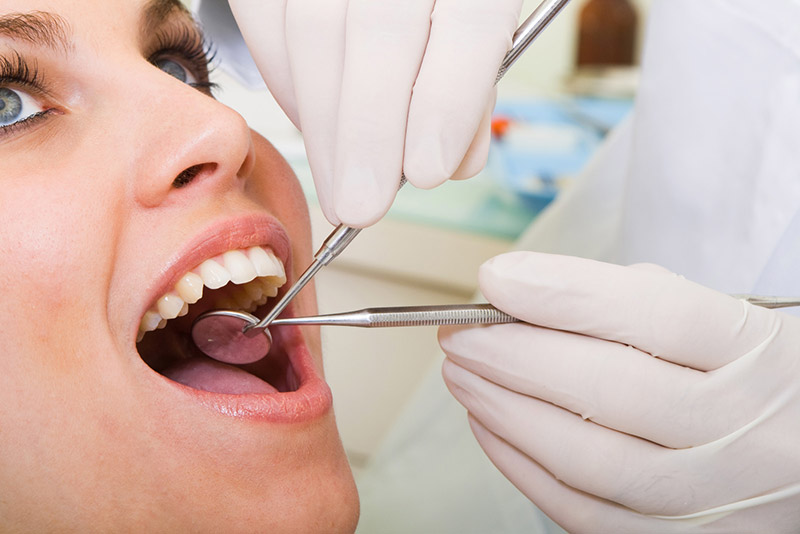 The Process
First, your dentist will need to fully examine your smile before proceeding with any official dental work. This step is important because not everyone is eligible to receive a filling – if this applies to your case, your dental team will work with you to find the most appropriate alternative.
But if you are an ideal candidate for a composite filling, you'll be given a local anesthesia injection to stay comfortable throughout the appointment. A dental drill is employed to access the hole made by the cavity, and then all the decay is removed. The site is cleaned and sealed with your material of choice before the entire tooth is polished to a beautiful shine.
And there you go, a fully restored tooth and a restored smile!
Looking to arrange a time to come in and receive a composite filling? Come into Landmark Dental! All of us are excited to welcome you to our practice and be a part of your unique oral health journey. See you soon!
Reasons to Consider Getting a Composite Filling in South Edmonton
You have chipped or cracked teeth
You would like to close a gap between your teeth
You have a worn-down or decayed tooth
How Is a Composite Filling Placed?
To receive a composite filling near you, schedule an appointment at Landmark Dental! Typically, it only takes one appointment to place composite fillings in South Edmonton. Our dentist will numb your tooth and remove decay as needed. The space will then be cleaned and prepared before the new filling is placed. The composite filling will then be carefully placed, shaped, and polished, restoring your tooth to its original appearance and function.
Some people experience sensitivity to cold or hot substances when composite dental fillings are first placed. However, this feeling will subside as your tooth adjusts to the new filling. Good oral hygiene practices and regular visits to the dentist will help maintain your new filling.
Landmark Dental offers composite dental fillings near you and our highly skilled dental professionals can answer any questions or concerns that you may have about the procedure.