Oral Sedation Near You
Having a fear of dental treatments is common and often prevents people from seeking out the dental care they need. If you require dental care but are not sure how to calm your nerves, oral sedation may be right for you. Oral sedation lowers the level of anxiety in patients enough for dentists to perform a procedure safely. At Landmark Dental, our priority is your oral health and comfort. Our team is happy to provide oral sedation in South Edmonton to patients who experience anxiety surrounding dental procedures.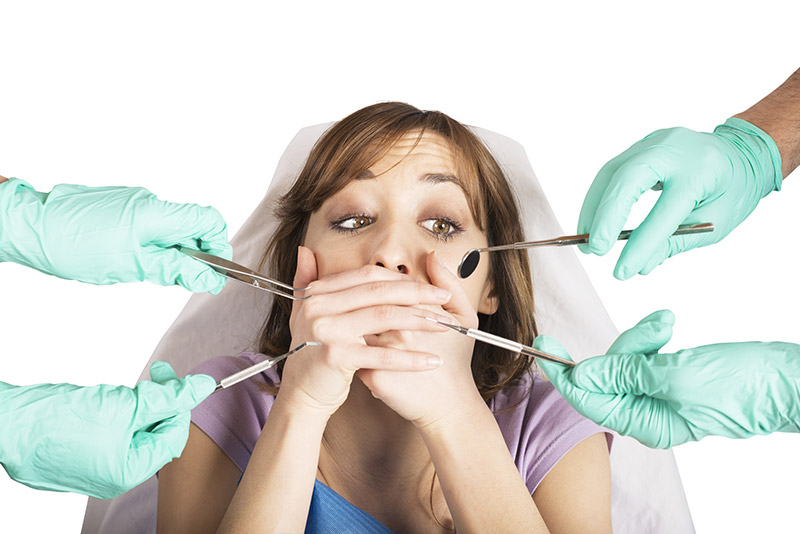 How Does Oral Sedation Work Near You?
There are many drugs that dentists use for oral sedation, which are often administered via pill. Medicines that may be used for oral sedation include diazepam, lorazepam, zaleplon, hydroxyzine, and triazolam. Most of the time, the patient will begin taking doses of the sedative the day before receiving dental treatment. Sometimes, a dentist may prescribe one dose of the sedative that should be taken one hour before the patient's appointment.
If you are someone who struggles to relax during a dental procedure, talk to one of our dentists about oral sedation near you. It will help you to feel calm and safe during treatment and stop you from feeling any pain.
Who Can Get Oral Sedation?
The ideal candidate for oral sedation in South Edmonton is someone who has severe fear or anxiety that stops them from seeking out appropriate dental care. It may also be suitable for individuals who:
Have a low pain threshold
Are unable to sit still during dental procedures
Have sensitive teeth
Have a bad gag reflex
Need a large amount of dental work
Have a fear of needles used to administer local anesthetic
If you experience any of the above and are looking for oral sedation near you, our team at Landmark Dental is happy to provide this service to maintain your comfort and safety.
What are the Side Effects of Oral Sedation?
The side effects of oral sedation are minimal and short-term. After receiving oral sedation, it is not uncommon to experience:
Drowsiness, patients should not drive for the first 24 hours after getting oral sedation
Dry mouth
Headache
Mental fog, especially around the treatment
If oral sedation is of interest to you, please contact us today. Our team of skilled dental professionals at Landmark Dental is happy to discuss any concerns or questions you may have about receiving oral sedation near you.