Dental Crowns Near You
A dental crown is a custom-designed cap that is placed over a tooth above the gum line. Dental crowns used to be made from metals and were easy to spot. Today, however, dentists can provide ceramic dental crowns, which allows the crown to look the same as a natural tooth. As well, they are made to blend in with your natural smile, so only you will know that you have a crown. All-ceramic dental crowns are very durable, and with proper care, you can have a crown last for longer than a decade. If you are looking for a durable, long-lasting dental crown, Landmark Dental is proud to be a provider of dental crowns in South Edmonton.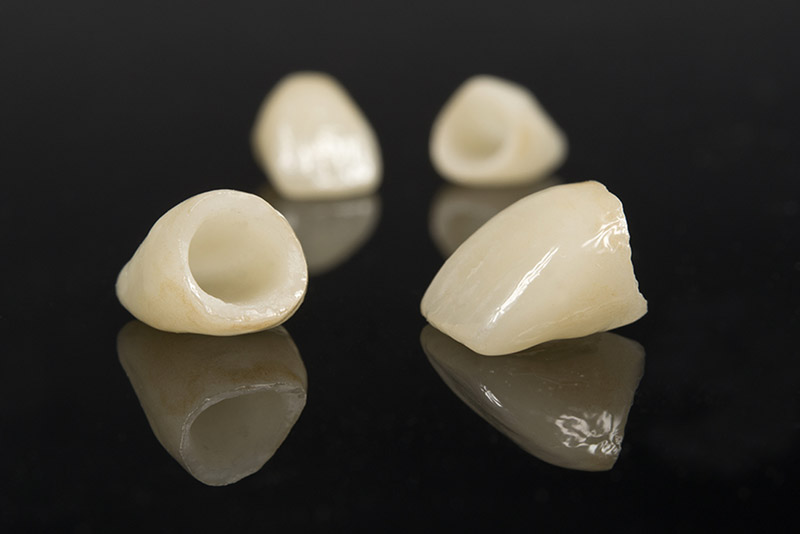 Why Would I Require a Dental Crown?
Landmark Dental provides dental crowns in South Edmonton for individuals who have damaged or decayed teeth in order to save them from having to be extracted. A dental crown may be recommended to you if you have:
Severe tooth decay
A broken or fractured tooth
A weak tooth
Received a dental bridge
Tooth discolouration
A misshapen tooth
Received a dental implant
Dental crowns do permanently alter a tooth, so our dentists will be sure to rule out other viable treatment options before recommending a dental crown. If you are interested in finding out more about dental crowns near you, please contact us at Landmark Dental.
What is the Procedure for Receiving Dental Crowns Near You?
The procedure for receiving dental crowns in South Edmonton is typically done over two appointments. At the first appointment, our dentist will prepare your tooth for the crown by removing some enamel and taking an impression that will be used to create a custom crown that matches the size, shape, and color of your tooth. Creating this crown may take a few weeks, and you will be given a temporary crown to protect your tooth in the meantime.
At the second appointment, our dentist will permanently cement the crown to your tooth, which will restore the appearance and function of your affected tooth.
Please don't hesitate to contact us today if you are interested in receiving dental crowns near you at Landmark Dental.