Dental Bonding Near You
Dental bonding uses a composite resin material to mask imperfections in your smile while also protecting your teeth from any future damage. This resin is customized to specifically match the colour of the surrounding tooth structure and address unique cosmetic imperfections. Read on to learn more about dental bonding near you.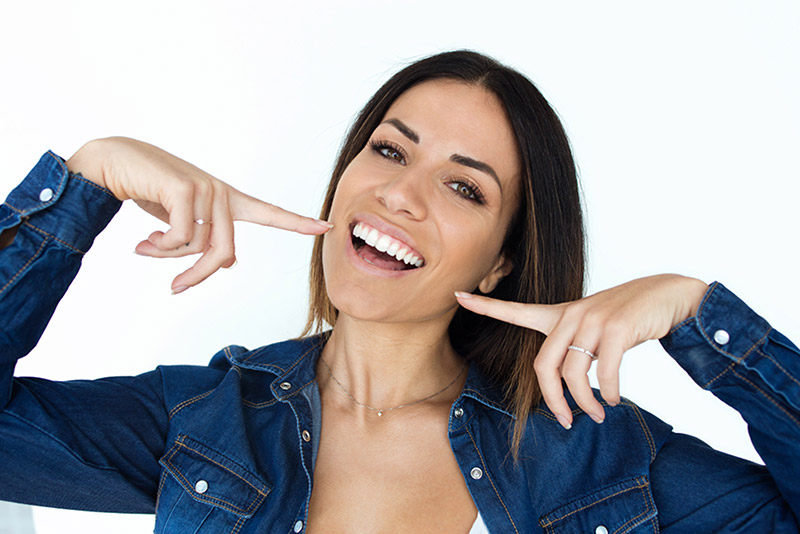 When Should Dental Bonding Be Used?
Dental bonding is a more conservative approach to improving cosmetic imperfections than porcelain veneers, but still very effective. It can correct imperfections such as:
Tooth decay
Tooth discolouration
Crooked teeth
Chipped or broken teeth
Gaps
Tooth erosion
If you are considering dental bonding near you, Landmark Dental provides dental bonding in South Edmonton, and we are happy to address any questions you may have about the procedure.
What is the Procedure for Dental Bonding?
The process for dental bonding is quick, much like porcelain veneers. When you visit our office for dental bonding near you, the first step is to apply the composite resin material to your teeth in a paste form. The paste will then be sculpted into the desired shape, which will correct some of the cosmetic imperfections. A specially calibrated light will be used to cure the resin and harden it in place. Finally, adjustments will be made to achieve a clean and natural look.
How Long Does Dental Bonding Last?
Dental bonding can be successful for up to fifteen years, but sometimes it requires touch-ups to fix stains along the resin's margins.
There are some ways to ensure that you get the most out of your dental bonding such as:
Providing regular maintenance by brushing and flossing daily
Reducing consumption of sweet or starchy foods
Visiting a hygienist skilled in dental bonding maintenance two to four times per year
Dental bonding is a great way to address minor cosmetic dental needs. Landmark Dental provides dental bonding in South Edmonton. If you feel that dental bonding is for you, please contact us today.